Easter Sunday: Click on Easter Sunday  or Easter Octave or Easter Sunday Readings to read religious material for Sunday, April 12, 2020.
Letter to Parishioners during COVID-19 crisis: Please click on COVID-19 Parish letter to read the Parish letter from Monsignor Ambrose to the St. Helen Parish Community.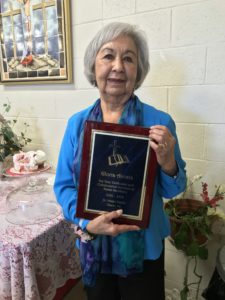 Parish Secretary Gloria Acosta retires and is recognized for hard work, dedication, and service to St. Helen Parish. Click on Gloria Retirement to see video.
Pass DRE Mary Tellez recognized for her dedication and service to the St. Helen Religious Education program as director.
2019 St. Helen Fiesta– was a huge success. We thank all who donated and worked our Fiesta.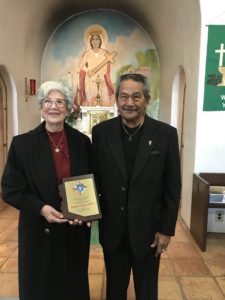 Congratulations to Knights of Columbus Family of the Year – Jenny and Johnnie Seballos were awarded the Family of the Year by the Loyola O'Dougherty Council 5542. Johnnie was also awarded Knight of the Year.
Fall Fiesta 2018 – Saturday, October was a HUGE success – Thanks goes to Ellie Brown, Manny Navarro and Alfred Trejo for spearheading this year's fiesta. Thanks goes out to all who helped work with the fiesta. You are all blessed for your hard work that made the fiesta an enjoyable and successful event.  View Fiesta Video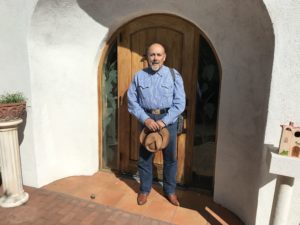 Thank You to William Agredano – Bill graciously volunteered his time and money to refurbish the church office doors.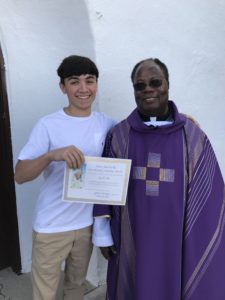 Bo Padilla given Saint John Paul II 2018 Youth Leadership Award by the Diocese of Tucson in recognition of outstanding leadership in the area of Community Service and Social Justice within the community of St. Helen Parish, Oracle. Bo is the son of Billy and Maggie Padilla. Congratulations Bo!