2019 Public Square Rosary Crusade – Saturday, October 12 at noon under the St. Helen Ramada. Please join us on this special prayer day for America. Everyone welcome; lunch and refreshments after the rosary.
2019 St. Helen Fiesta– Saturday, October 5 from 2:30 p.m.-11:00 p.m. click on → Fiesta to view entertainment schedule
CCD classes Registration grades 1 through 8 are now being held. See Msgr. Ambrose for more information or contact the parish office.
St. Helen Annual Rummage Sale: held August 24,2019 was huge success as we raised $1,595.14. Thank you to all of our workers and those who purchased items.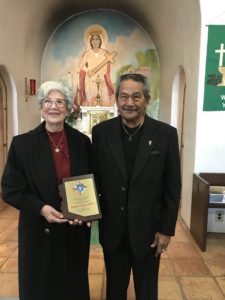 Congratulations to Knights of Columbus Family of the Year
– 
Jenny and Johnnie Seballos were awarded the Family of the Year by the Loyola O'Dougherty Council 5542. Johnnie was also awarded Knight of the Year.
Fall Fiesta 2018 – Saturday, October was a HUGE success – Thanks goes to Ellie Brown, Manny Navarro and Alfred Trejo for spearheading this year's fiesta. Thanks goes out to all who helped work with the fiesta. You are all blessed for your hard work that made the fiesta an enjoyable and successful event.  View Fiesta Video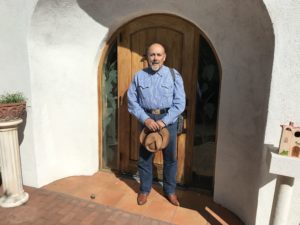 Thank You to William Agredano – Bill graciously volunteered his time and money to refurbish the church office doors.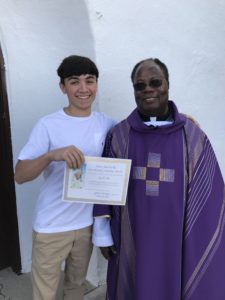 Bo Padilla given Saint John Paul II 2018 Youth Leadership Award by the Diocese of Tucson in recognition of outstanding leadership in the area of Community Service and Social Justice within the community of St. Helen Parish, Oracle. Bo is the son of Billy and Maggie Padilla. Congratulations Bo!